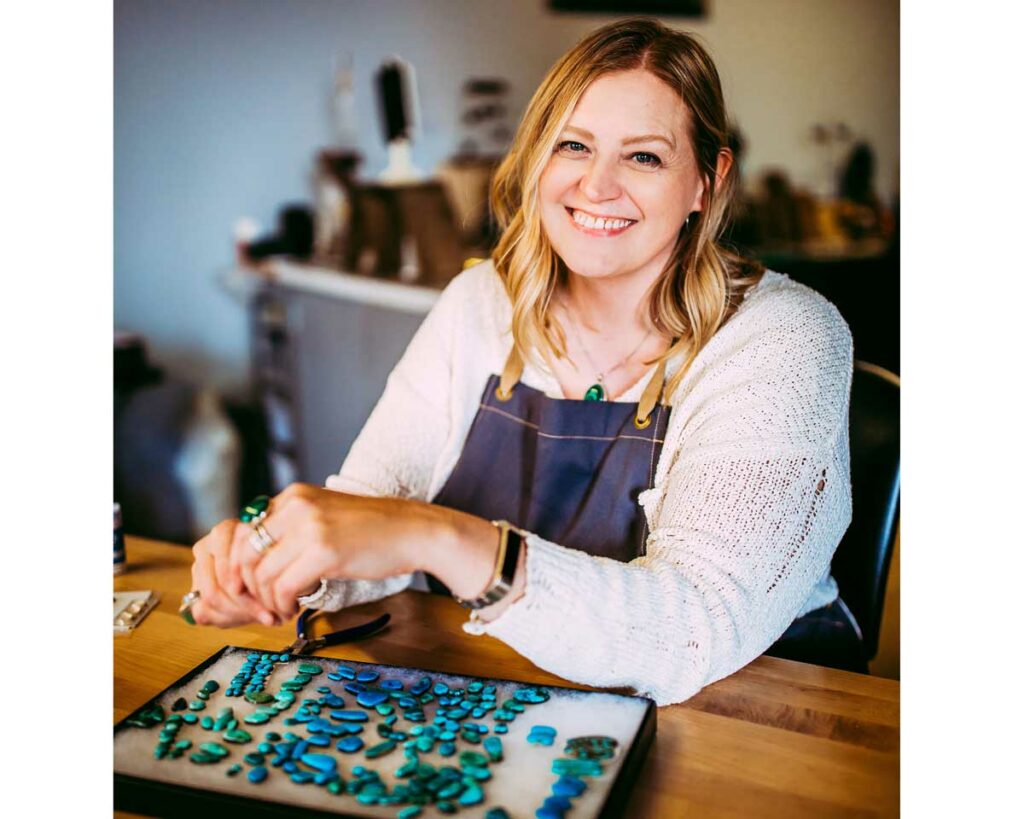 Angela Szelag
In the studio - Currently by appointment and some weekends.
Hours subject to change. To ensure artist availability, please email.
My journey to jewelry design, was not a direct path. I worked in graphic design, marketing and in television advertising sales for many years. To be honest, jewelry making was never on my radar of dreams, however it was always a curiosity of mine. Little did I know that one TV sales call at a local jewelry store could change the course of my life. That's when I saw a sign in his window for silversmith classes. I knew I had to sign up. In September of 2014, I took my first silversmith workshop. I fell in love with the entire process of creating jewelry. I enjoyed the way the saw felt in my hand while cutting silver, covering my hand with sparkling silver dust. Watched with intrigue as the silver would heat up and the solder would run, joining two pieces into one. I became fascinated. I was hooked. I couldn't believe it! I finally found my passion!
As my passion for making jewelry grew, I started to share that love with others. I offer a variety of beginning and intermediate level jewelry and silversmithing classes in my studio here at Hot Shops Art Center. Classes range from one day workshops to 4-week intensive classes and advanced independent open studio time.