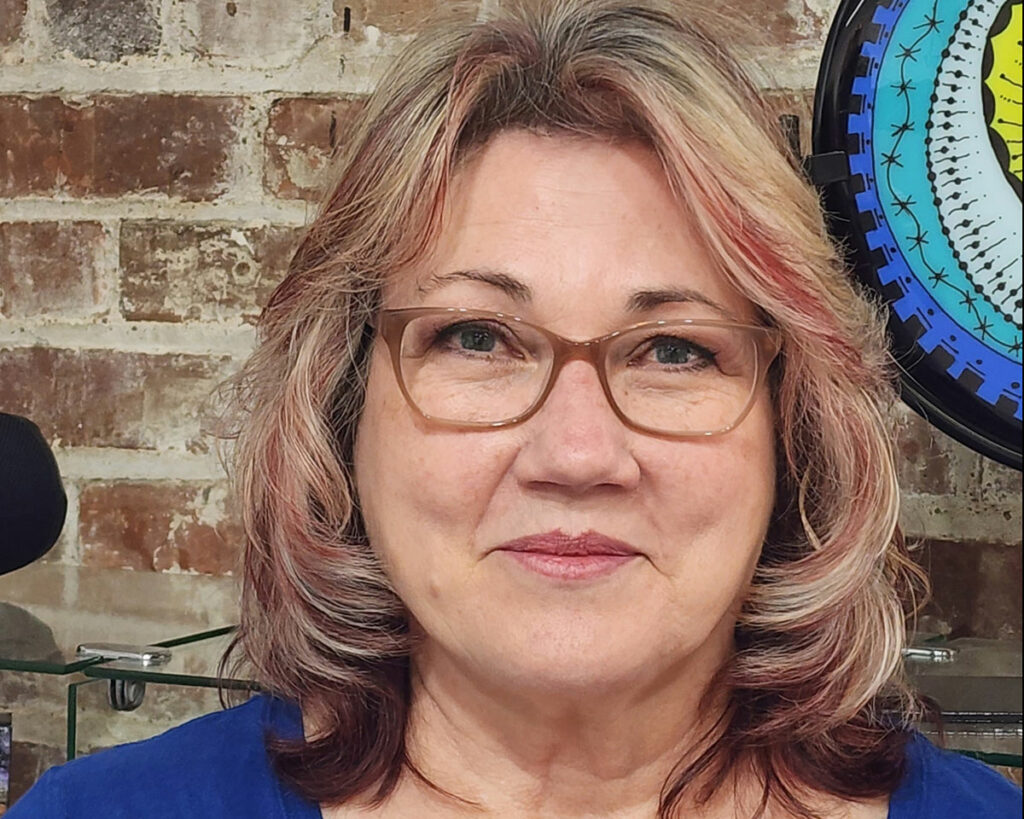 Sandy Hagen
In the studio - Tues - Wed, 1 – 5 p.m., Sat - Sun 1 - 5 p.m.
Hours subject to change. To ensure artist availability, please email.
Sandy has always had a passion for creating art. Her artistic journey began in childhood, where she spent countless hours drawing, painting and sewing. Over time, Sandy's interests evolved to include watercolor painting. While getting her BFA degree at Bellevue University for watercolor Sandy found her true calling in sculpture. Learning to weld and plasma cut steel to create sculptures in bronze, copper and mild steel.
In addition to sculpture, Sandy has also honed her skills in other mediums, including Lampworking (manipulating glass using a torch flame), fused glass and silversmithing. Sandy has taken many fused glass and lampworking classes from masters around the world, this sparked the name of her business FlameWorx Studio.
Sandy was a giftware designer for Tender Heart Treasures, designed ads and websites for DEX Media, and created a J. Doe (The Sky's the Limit) in 2000. Sandy has been an artist at the Passageway Gallery since 2001, an artist in studio 102 at the Hot Shops Art Center since 2008 and will start teaching fused glass classes in her studio that she shares with her son, Bryan Hagen.