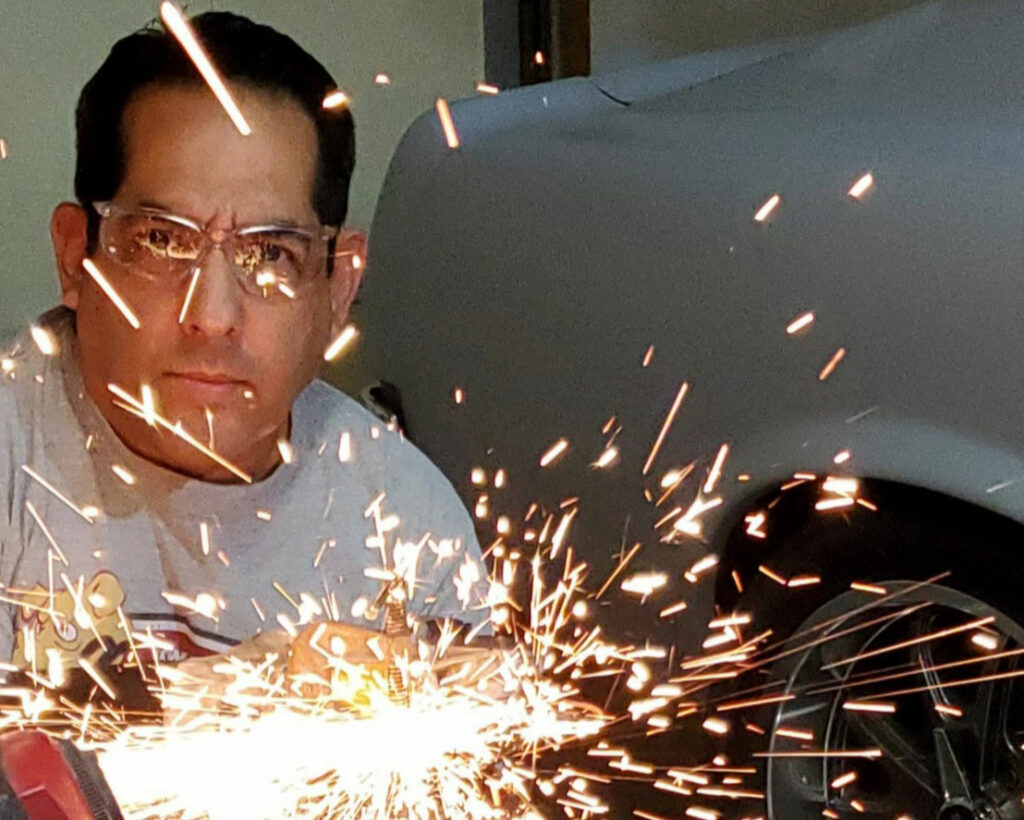 Michael Madrigal
In the studio - currently by appointment only.
Hours subject to change. To ensure artist availability, please email.
Growing up in the Napa Valley and Southern California, I was influenced by the wine and music culture, and had a fascination with Skateboarding & Surfing and Bicycles/Motorcycles & Hot Rods and loved the artistic expression that could be achieved through fabrication, paint and design. I have also always loved Surf & Skate Art, Rock Art and Hot Rod Art from artists like Jim Phillips and Ed "Big Daddy" Roth.
I have been fortunate to have had the opportunity of building just about every type of Bicycle, Motorcycle, Hot Rod or Super Car over the past 30 years. My experience is in Welding & Metal Fabrication, Mechanical, Leather work and Upholstery, and Custom Painting.
I refer to my studio as the "Mantiquities Emporium" as I am very much drawn to History and Americana and the use of authentic materials and styles from the past. I like to work with these authentic materials, styles, and textures with their original patina and finish, whether it is creating something new, or restoring a piece of history. And if I am lucky, I get to create or restore something from the past with artistic interpretation.