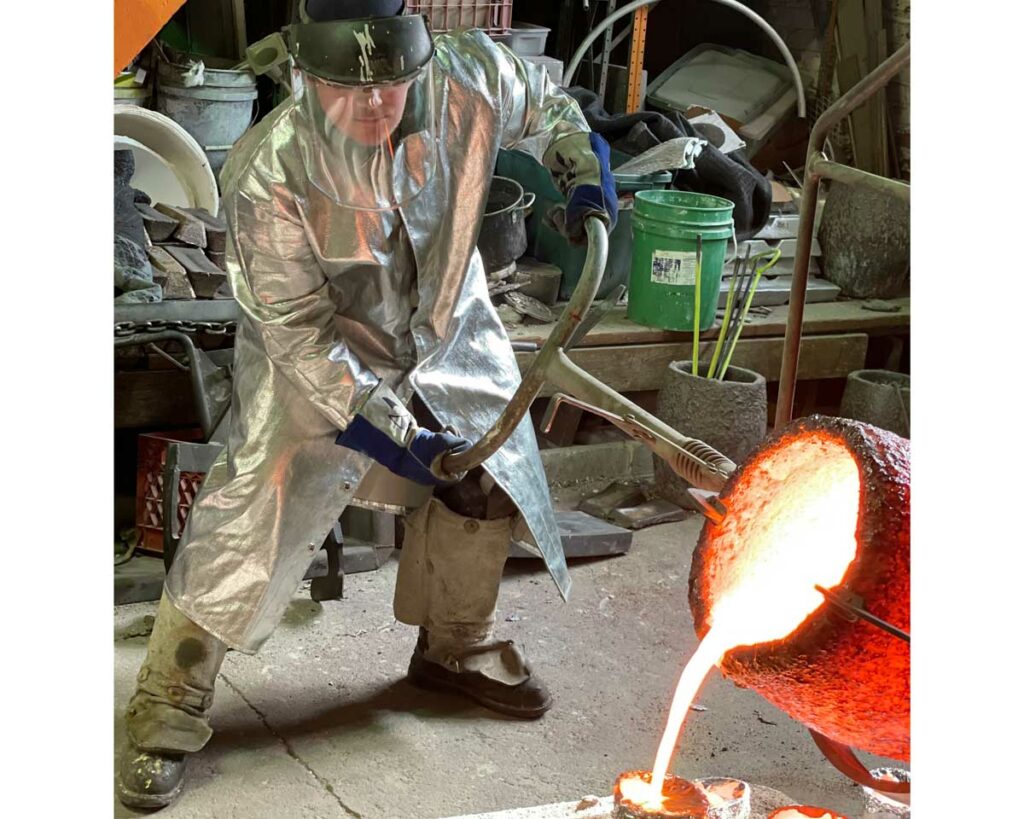 Jack Gatzemeyer
In the studio - Mon - Fri, 10 a.m. - 4 p.m.
Hours subject to change. To ensure artist availability, please email.
Artist statement: I've lived in Omaha my whole life. I graduated from Westside High School in 2017. I am on track to graduate from Metro Community College for my associate degree in welding technology in 2023. I have been at Hot Shops since 2017 working at Bruning Sculpture learning the sculpture process from Les Bruning.
I'm enamored with faces and all the expressions a face can make. I am very spontaneous with my work. I try not to plan too much ahead, and I go with the flow of creating an expression. Most of the faces I make are unique. I like the idea of all my art being slightly different yet all similar. I took more industrial classes than art classes in high school. Without much traditional art education, I make what I like and what looks good to me. I like to just have fun and be loose when creating and try not to take myself too seriously.