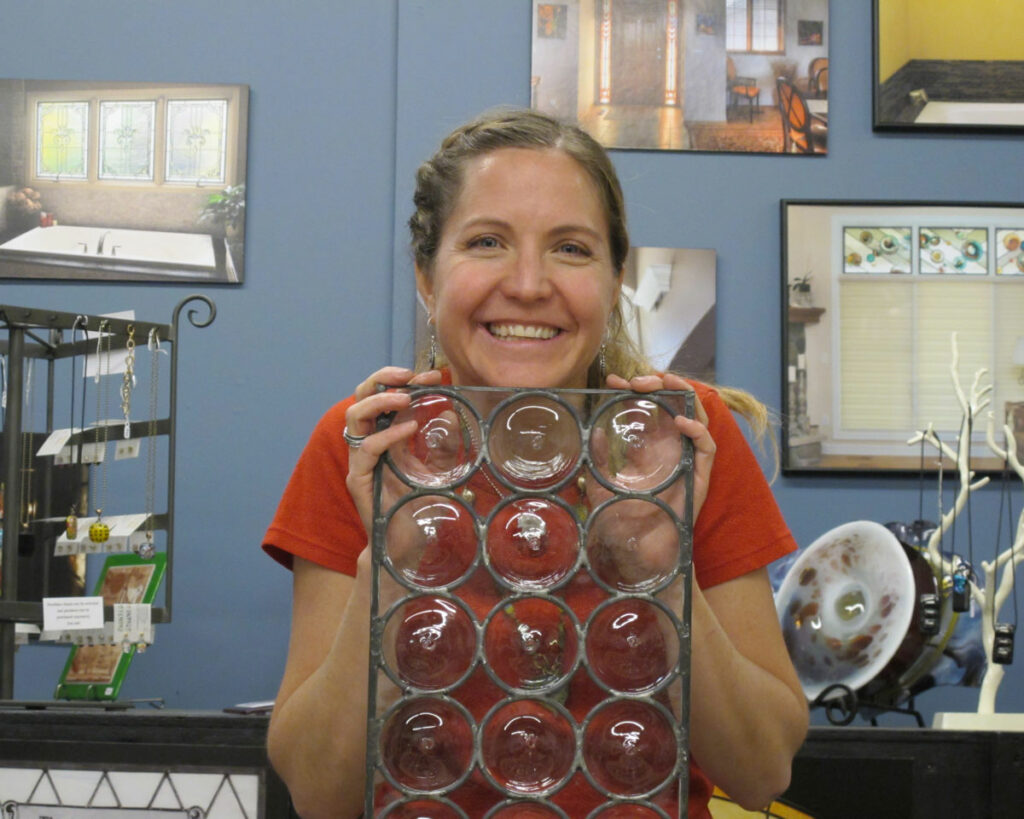 Valerie Spellman
In the studio - Monday - Saturday, 11 a.m. – 5 p.m.
Hours subject to change. To ensure artist availability, please email.
In 1993 my life changed when I discovered stained glass. I was raised in Omaha but learned my craft while living in Tucson, Arizona. Most of my skills are from the nearly 30 years of creating and restoring windows, but I also have had formal classes and training over the years at various glass conferences. I have had a studio at the Hot Shops since 2009 and consider the Hot Shops my second home.
I specialize in custom stained glass windows for the home and business and love the challenge of coming up with designs that express my client's desire. I am blessed to be able to work with clients to create glass art that enriches their lives.