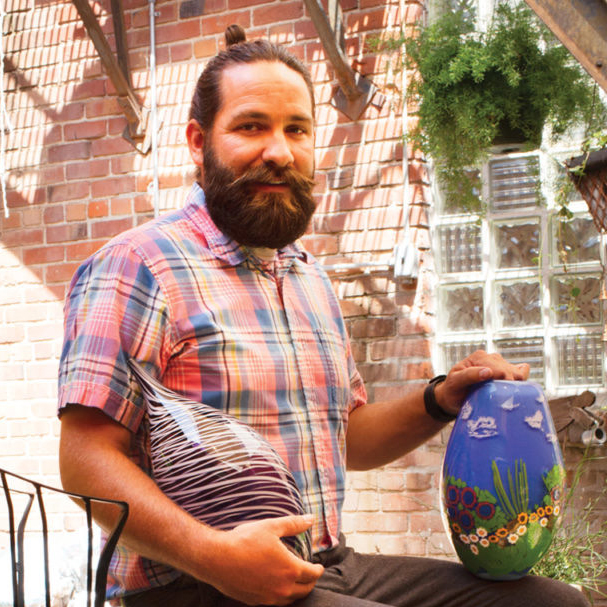 Matthew Shrader
In the studio - Monday - Friday 10 a.m. -4 p.m.
Hours subject to change. To ensure artist availability, please email.
Matthew Shrader is a glassblower based out of Omaha, Nebraska; he's been developing his skills since taking his first workshop in 2003. Shrader is the studio manager and lead gaffer at Crystal Forge inside the Hot Shops Art Center. He finds inspiration in both the complexity of nature and the energy of the people around him. Shrader creates a large variety of work that spans from small production work to large scale sculpture installation and everything in between.