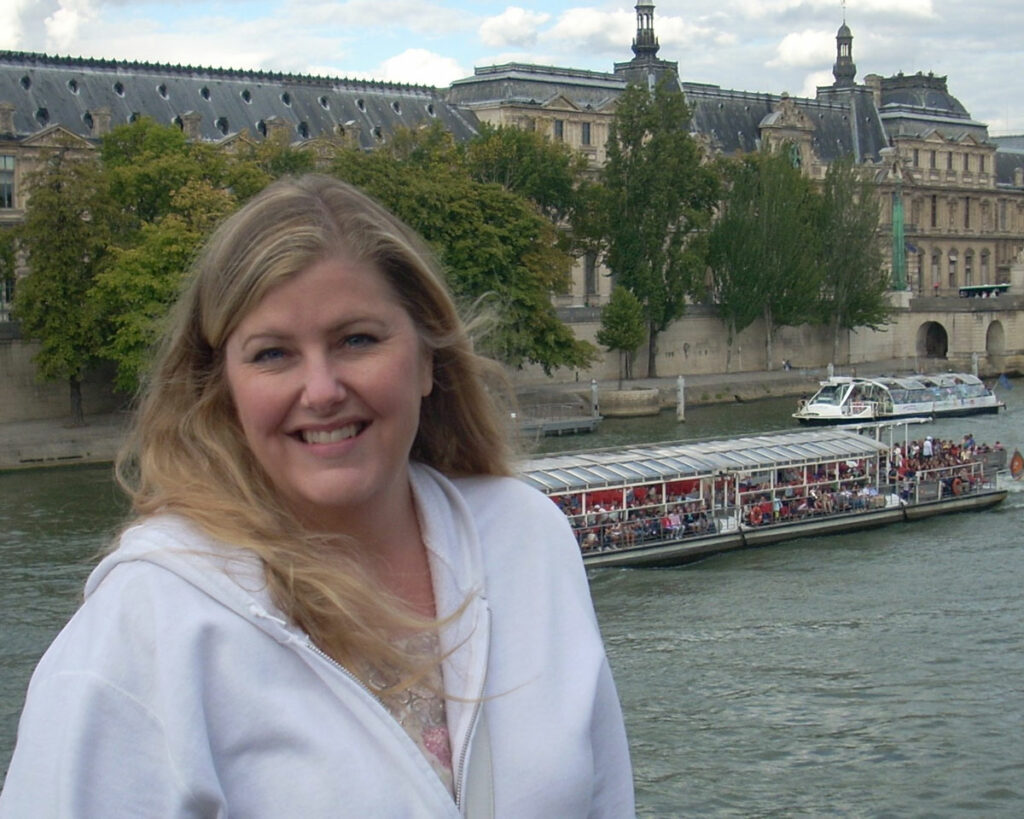 Tracy Rotundo
In the studio - Weekends, 2-4 p.m., Mondays, 12-2 p.m., Tuesdays/Thursdays 11 a.m. - 1 p.m., Wednesdays, 1-6 p.m.
Hours subject to change. To ensure artist availability, please email.
As luck would have it, in the Spring of 2018, I was given the opportunity to do something I'd never dared dream of and, ready or not, I crash-landed into the Hot Shops Art Center, Studio 307. The space was a gift from my husband to do with as I pleased artistically… no strings attached, no pressure, no need to be an "artist for hire"—which I had been for many years in the deadline-driven world of advertising and which had caused job burnout.
I needed to revive that little girl within me who had that curious drive to play and tinker to the point that an adult neighbor from my childhood gave me the nickname "Doodad," because I was always doing or creating something.
I graduated in 1989 from Bellevue University, then Bellevue College, with a Bachelor of Fine Arts in Studio Art, with my concentration in painting. It took me five years to complete my degree because I had so many interests and I wanted to take ALL the art classes: painting, drawing, ceramics, commercial art, print making, life drawing, artistic photography…
Les Bruning was an instructor at Bellevue University while I was there and he crafted an engaging atmosphere that had a pivotal influence on me. With Les as a co-founder of the Hot Shops, I knew I would again find a stimulating and nurturing environment for creativity, but this time with no grades to worry about.
So here I am… a walking, talking part of this living museum, using my art to creatively swim through a deluge of life's emotions and sift out the treasure from the rubble. I agree that "creative people don't have a mess; they have ideas lying around everywhere!"
On the Hot Shops listing of artists, the description "mixed media" was put next to my name for the first time. That suits me just fine. It's accurate, yet delightfully unbinding.
"Art of the Day" has been my company name for years and it still fits me. Like the phrase "Catch of the Day," it conveys that you never know what you might find on my artistic menu.