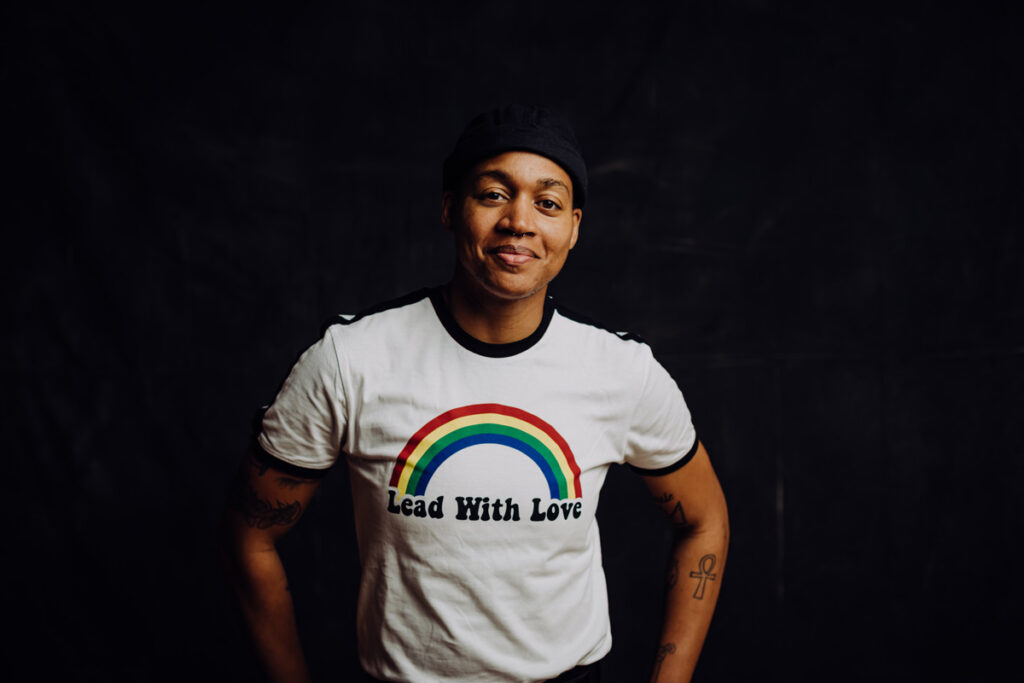 Ang R. Bennett
In the studio - by appointment.
Hours subject to change. To ensure artist availability, please email.
Ang R. Bennett is an interdisciplinary artist, curator, model, and non-binary queer activist. Ang has won several awards for their contributions to the art community, including two Omaha Entertainment and Arts Awards - one for Outstanding Emerging Visual Artist and another for Outstanding Non-Traditional Presentation for the curation of Unapologetic Me: A Celebration of Black, Queer Art. They were a 2020 Young, Black, and Influential Award recipient for creativity.
Their work examines identities they hold as queer, Black, and agender through academic text and societal depictions. In addition to their only solo exhibition, colored Black., at Petshop Gallery in 2020, Ang's work has been displayed in Split Gallery, Hot Shops Art Center, Apollon Art Space, RBR G, and Michael Phipps Gallery. In June 2022, Ang won a national competition where their artwork was selected to go on the inaugural membership card for the Stonewall National Visitor's Center, set to open in New York in June 2024. The original artwork will be on permanent display inside the center. In addition, Ang is the creator and host of ohMahART!, a podcast that aims to strengthen the visual arts in Omaha through well-informed conversations with visual artists and makers.
Ang made their theatre stage debut in November 2022, as the lead character of Fiona who transitions to Adrian in the Voices in Alliance production of Rotterdam, a play written by Jon Brittain.