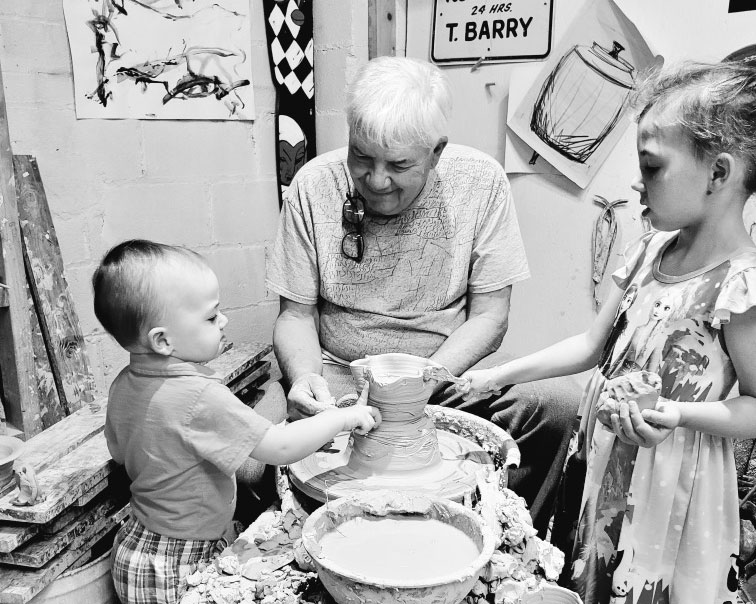 Tim Barry
In the studio - Tuesday - Saturday, 10 a.m. - noon.
Hours subject to change. To ensure artist availability, please call.
All my life I've been mesmerized by clay and the ceramic processes. I can still smell and taste the Playdough from my youth. At 62, I no longer eat my clay, but the enjoyment, curiosity and the desire to create continues to grow stronger. What I tell my students is that clay is a fluid whose shape is only limited by ones imagination and skills.  I teach that the Arts are about transforming common materials and creating things that enrich our lives and allow us to explore and share our dreams and ideas. The Arts are about the beauty we find, the pain and ugliness we witness, the what if's and journey's we dream about and experience. The Arts are about the mechanics, theory, power and importance of communication. The Arts are our record of the human spirit. Clay has a history as old as man and a future as infinite. The discipline of ceramics is a timeless classic. We all need this exposure.