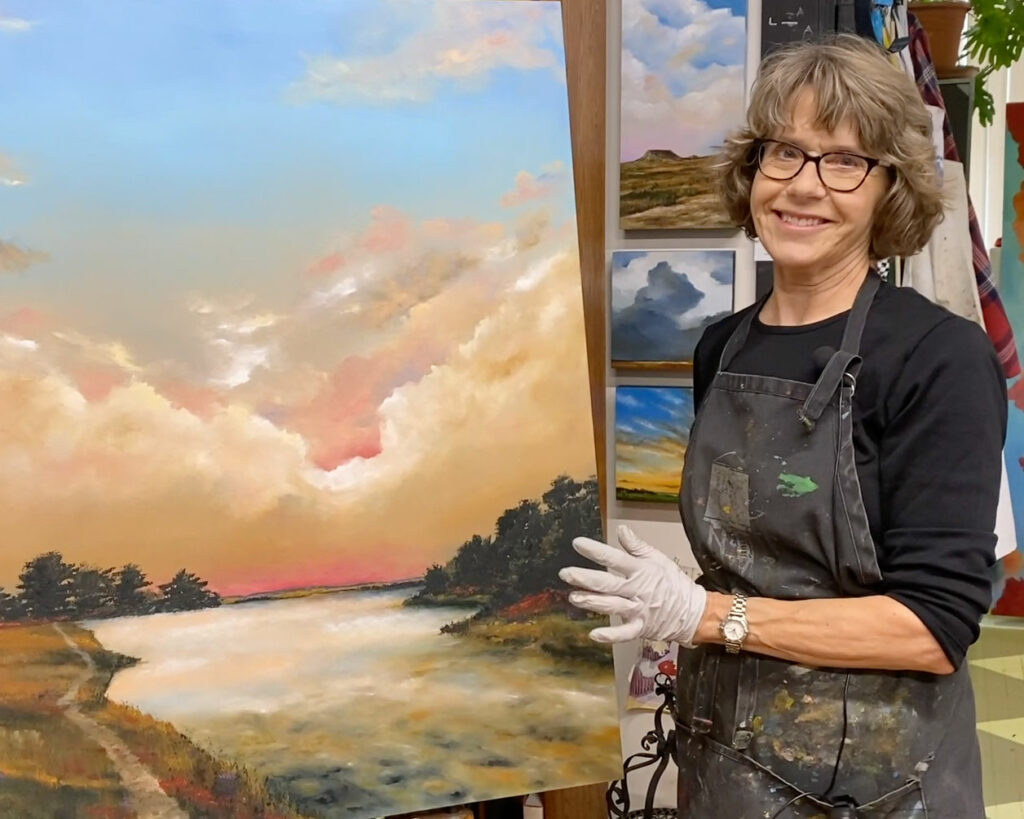 Paula Wallace
In the studio - Monday - Friday, 10 a.m. – 4 p.m. 
Hours subject to change. To ensure artist availability, please email.
Artist and illustrator, Paula Wallace, has the best job in the world. She paints and draws and writes. She works with others who are, at times, the most vulnerable – adults and children with disabilities or elderly immigrants and refugees. She explores art and music with children, with young adults in their passion for song and stage, with people whose bodies may have failed them but whose souls are fed by creative practice.
A graduate of the University of Iowa, Wallace, is grateful for collaborative work with other Hot Shops artists and with organizations like the Girl Scouts, WhyArts, and Opera Omaha whose missions converge in their service to creativity, finding beauty, and telling stories.
"The messy work of creativity and relationship have made me a better artist, illustrator, and author. I also have the honor of helping others tell their stories with painting and illustrations."
Her book, Choose Your Days (Cinco Puntos Press,) won the Nebraska Children's Picture Book Award and represented Nebraska at the National Book Festival in Washington, D.C. in 2018. Her book, Mr. Reginald and the Bunnies (Pomegranate Kids,) was a finalist for the 2019 Children's Picture Book Award from Foreward Reviews.
Paula came to the Hot Shops in 2004, first as an artist in the Barker Art Residency program and then as a studio artist.
"The stars aligned for me then and I found my artistic home. I feel incredibly blessed and am forever grateful. The Hot Shops is where we get to ask questions and explore ideas. A studio at the Hot Shops is where the mess of creativity is part and parcel of the polish of a finished product."