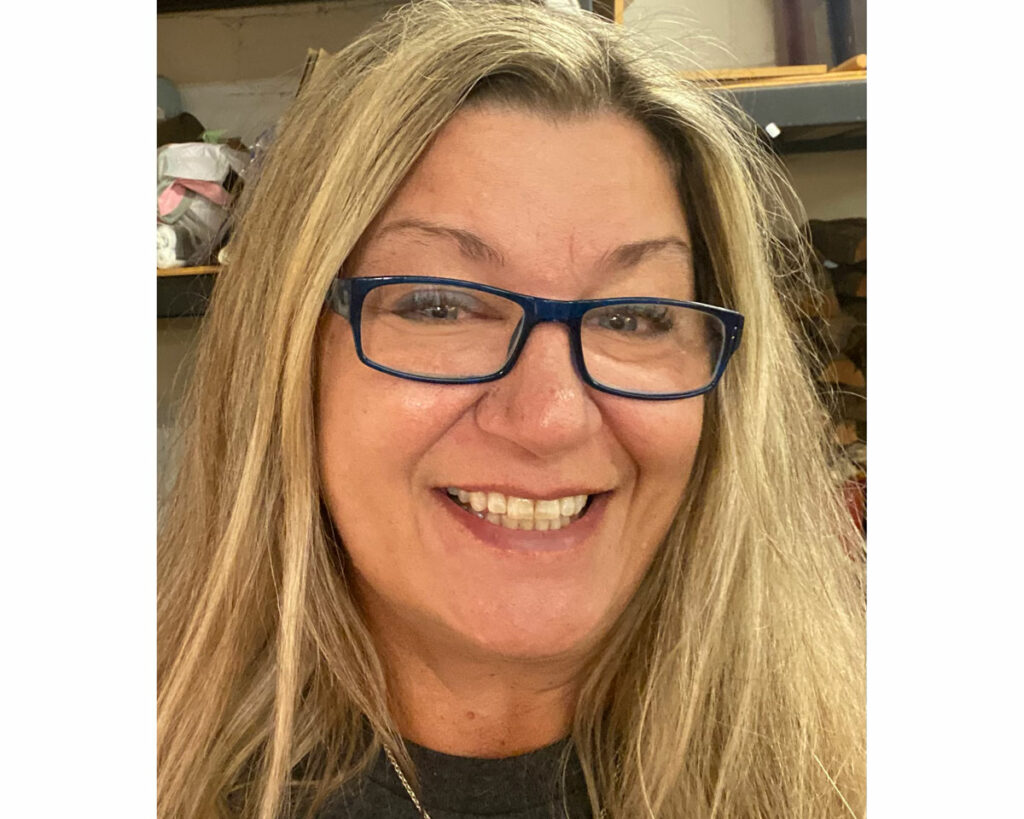 Mell Smith
In the studio - Monday - Friday 10 a.m. -4 p.m.
Hours subject to change. To ensure artist availability, please email.
I've always been artsy and creative. I started painting over 20 years ago, doing murals and mostly commission work. Then I discovered the the palette knife and I found my passion. I love painting with heavy body acrylics and my "Bob Ross" palette knives, using bright colors and different happy patterns. My path then led me to become a part of the Hot Shops family, where I expanded to include mixed media and also clay work. This is where I met and teamed up with Greg Macdonald, who is now my husband. He is a cottonwood bark carver and I'm the painter. I've been doing this for the past 9 years in addition to my palette work etc. We do mostly holiday pieces with intricate designs and patterns, along with mini Halloween scenes. I'm inspired everyday to create and make new art at the Hot Shops, it always supports and encourages me.