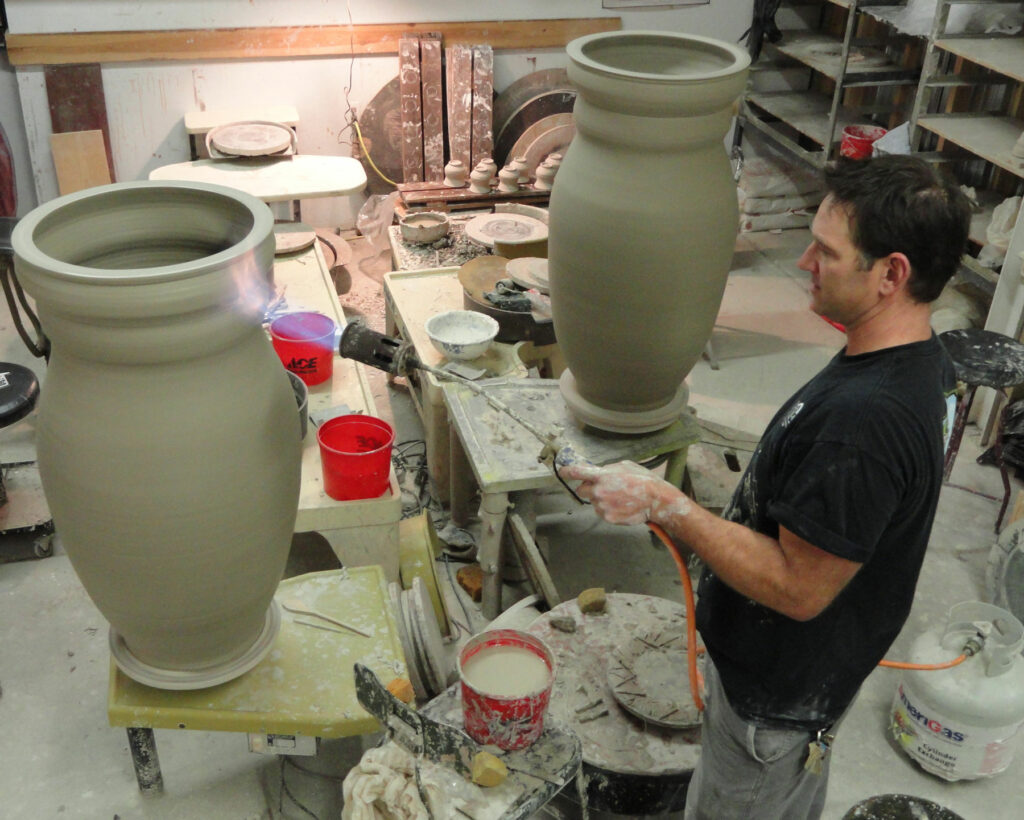 Dan Toberer
In the studio - By appointment only.
Hours subject to change. To ensure artist availability, please email.
From an early age Dan was exposed to art and creativity regularly. It was not until his mid-twenties that he found his artistic direction – grounded in clay and other elemental materials. His work in clay focuses on large thrown vessels and utilizes wood as well as gas to fire. Dan also invests time in harvesting and processing local woods into beams and planks, which he hopes can be the basis for work in a new direction.
"Like so many potters that have come before me, it was magic seeing a pot thrown on the wheel for the first time. I was 26, and from that moment on, pottery was going to be an everyday part of my life, physically and mentally. I was fortunate enough to partner with a recent MFA graduate from Iowa eager to start his own studio. I was making 1-pound pots at the time, but the studio had these massive kilns leftover from the Bemis Art Center's ceramic studio. So began a long journey of learning how to make life size pots.
Having spent a four-year apprenticeship in sculpture, I viewed the pots I was making as sculptural and part of a landscape instead of focusing on functional wares. I have been continually asked throughout my life as a potter if these big pots are for someone and the answer has always been simple. I make them for me. When one of my large pieces finds a home, it is confirmation of my passion."