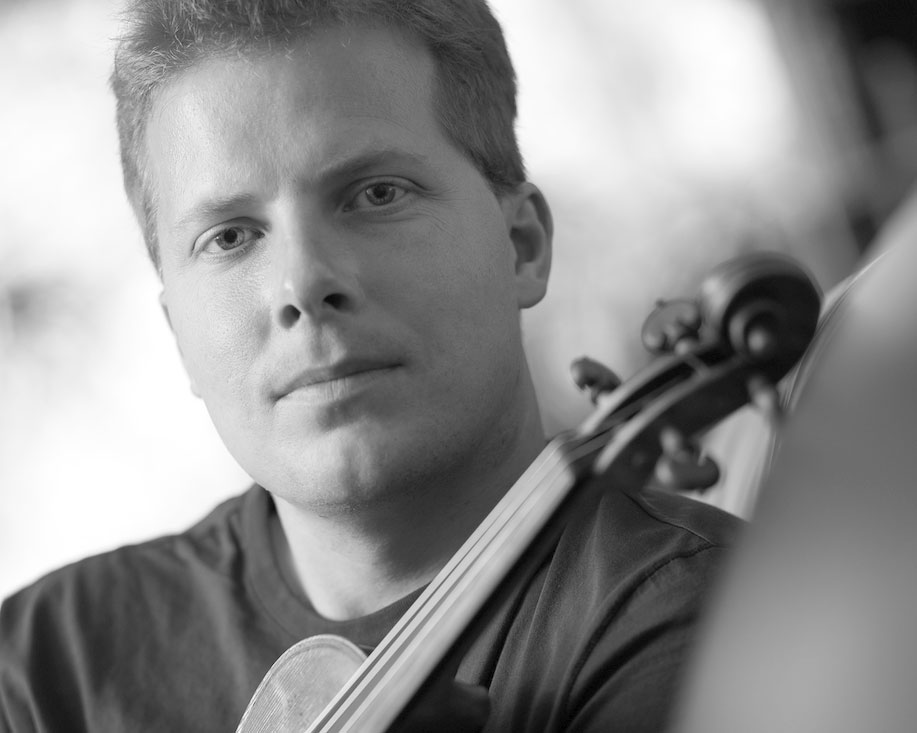 William Wolcott
In the studio - 10 a.m. - 3 p.m. Mon - Tues and Thurs - Sat.
Hours subject to change. To ensure artist availability, please email.
Declared a "great talent" by Eugene Fodor, William Wolcott's passion for the violin has taken him from coast to coast, studying under some of the greatest and most famous violinists and teachers in the world, including protégés of the Dorothy Delay, Ivan Galamian and Jascha Heifetz studios. His instructors include Eugene Fodor (concert violinist and winner of the International Tchaikovsky and Paganini Competitions – and former student of Heifetz), David Updegraff (Professor of Violin at the Cleveland Institute of Music), Sergui Schwartz (accomplished concert violinist and protégé of Dorothy Delay), and Dr. Wilfred Biel (Drake University violin professor and 15 year Galamian student). In addition, Mr. Wolcott has performed in master classes with Jaime Laredo (concert violinist, professor, Curtis Institute) and Oleh Kryssa (concert violinist, professor, Eastman School of Music) and has received private coaching from the late Israel Baker (renowned Los Angeles studio violinist and chamber music partner of Jascha Heifetz). In the summer of 2011, Mr. Wolcott attended the Starling-DeLay Symposium at The Juilliard School, a 5 day event entitled "Teaching Excellence," in which he attended master classes by noted violinists and pedagogues Itzhak Perlman, Glenn Dicterow, Ida Kavafian, Joseph Lin, and David Updegraff.
A dynamic, poised presence on stage, Mr. Wolcott has recently performed Sarasate's Carmen Fantasy with Orchestra Omaha, the Beethoven Violin Concerto with The Heartland Philharmonic, Gustav Holst's Concerto for Two Violins with Orchestra Omaha, and Maria Newman's Concerto for Three Violins and Viola, which he performed with the composer. He has appeared in multiple recitals and also performed Vivaldi's Four Seasons with the University of Nebraska at Omaha's Chamber Orchestra in 2013.
Mr. Wolcott's commitment to excellence is equally demonstrated in his dedication to his students. Since returning to Omaha in 2003, his students have held principal positions in all Omaha Area Youth Orchestras, have captured first prize in the OAYO and Orchestra Omaha Concerto Competitions, have been soloists with the Omaha Symphony, Omaha Area Youth Symphony, and Orchestra Omaha, and have won the Nebraska Young Artist Award, and many have gone on to pursue successful careers in music. Mr. Wolcott has held teaching positions with the Omaha Conservatory of Music and the University of Nebraska at Omaha.
Mr. Wolcott's abilities as a performer as well as his studies with violinists and teachers of international repute work synergistically to provide students with both knowledge and example. Mr. Wolcott strives to make learning the violin fun and exciting while maintaining the highest quality standards of teaching and performing. After many years of training, he has developed his own holistic teaching process based on the unlimited potential of every human being who has a strong desire to learn. His enthusiastic approach instills a sense of confidence in his students, providing a strong foundation for future challenges in all aspects of life. Mr. Wolcott continues to share the knowledge he has acquired with students of all ages, levels, and abilities in a manner that is disciplined and challenging, yet positive and inspirational.