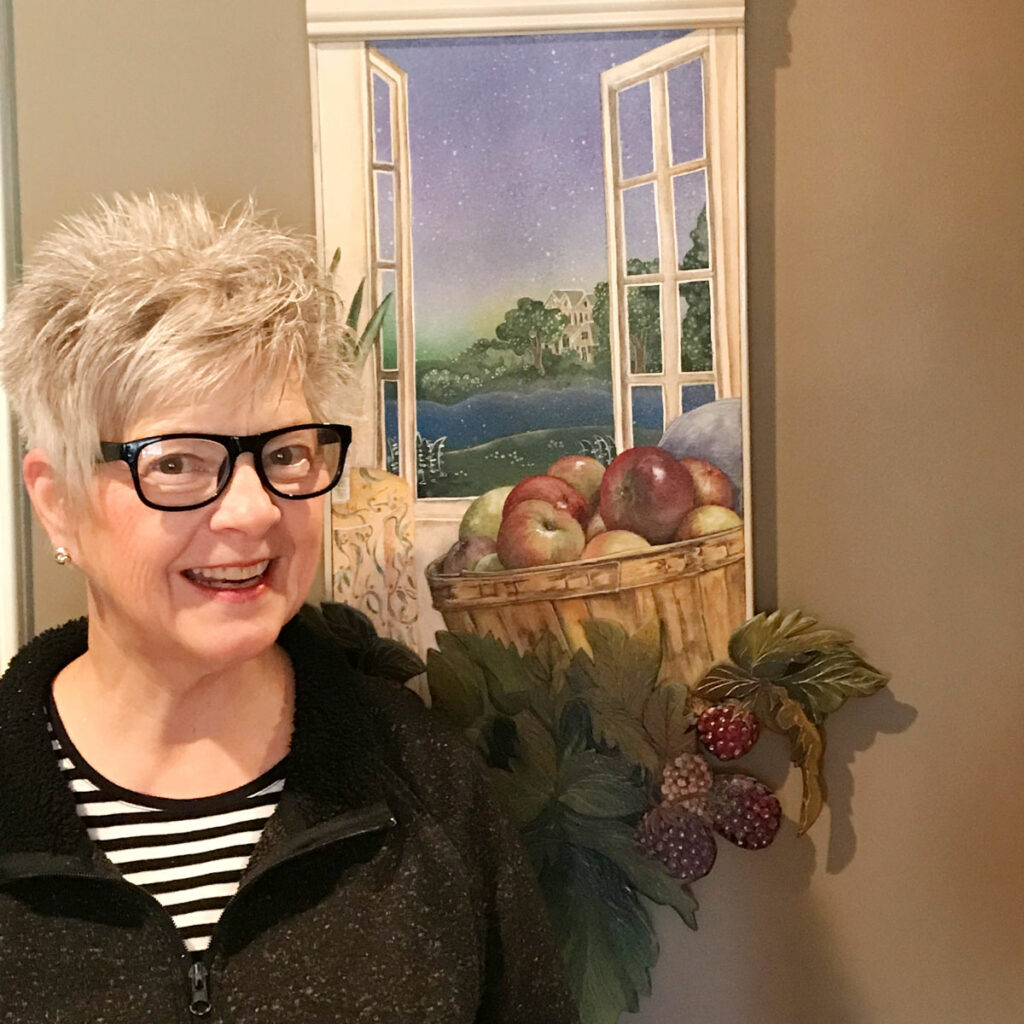 Sara Sumnick Wamsat
In the studio - currently by appointment only.
Hours subject to change. To ensure artist availability, please call. 
I am inspired by all art, but particularly outsider/contemporary and traditional folk art.  I have a malady which causes me to accumulate things that I perceive need to be made into other things.  My style lies somewhere within the perimeters of surreal, fantasy and tromp realism.  The variety of my 3-D work range from woodenware, table boxes, small altarpieces or retablos with technical architectural and graphic references: parts to manipulate or a theatrical presentation of the subject using collage/mixed media and recycled materials.
My goal in 2-D and 3-D pieces is to use and re-use all the thrown away treasures that I can't help visualizing as art nuggets.  Constructing, carving, layering colors and emotion with a nod to "the other side of a story" opinion or  prose brings me joy...as do words, numbers and graffiti.
My work is included in many private collections as well as the NWMSU Olive DeLuce Fine Arts permanent collection; the Museum of Nebraska Art, Kearney Ne.; the Art Emporium Gallery 92 West, Fremont, Ne.; and Studio 213 Hot Shops Art Center, Omaha, Ne. (by chance or appointment).
Creative Learning Classes in fiber, paper, recycled printmaking, collage, mixed media and acrylics.  Adult, individual and small group studio classes available soon.
_____
BFA (emphasis on metalsmithing, graphics and drawing).  Northwest Missouri State University, Maryville, Missouri.  Post graduate work in interior design at NWMSU and studies in Design Development for Interiors at Iowa State University extension service, Ames IA.  Lifetime learning, volunteering and executive director pile-it program.  Full time artist and Maker/Recyclopath.