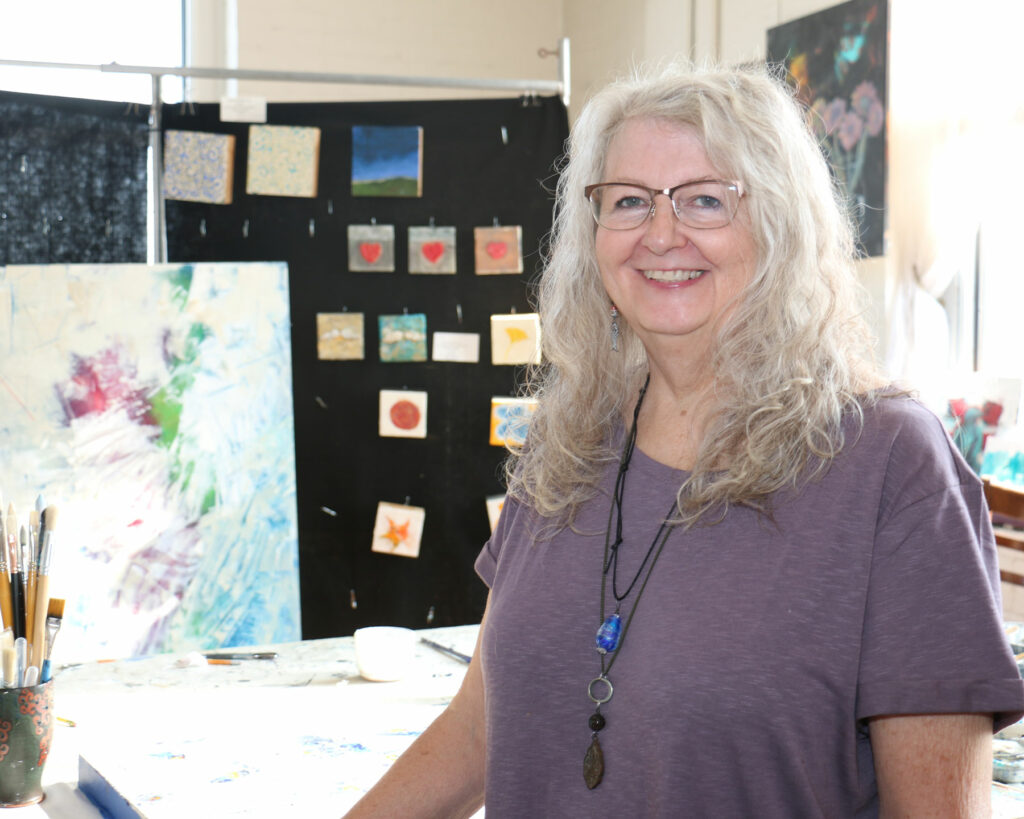 Robin Zagurski
In the studio - currently by appointment only.
Hours subject to change. To ensure artist availability, please email.
"Hi, everyone!  I've been hanging out at the Hot Shops since 2001 but I've had a studio here for about six years. I work primarily in encaustic and cold wax. Encaustic is an ancient art form that uses beeswax, resin, and pigment. All three elements are melted together, applied to a rigid substrate, and then fused layer by layer with a torch.
One of the reasons that the artists at the Hot Shops encourage people to explore art is because it's good for your soul, it's good for your head, it increases your happiness, it increases your resiliency and helps you survive things that are tough."
More information about Robin will be posted soon!