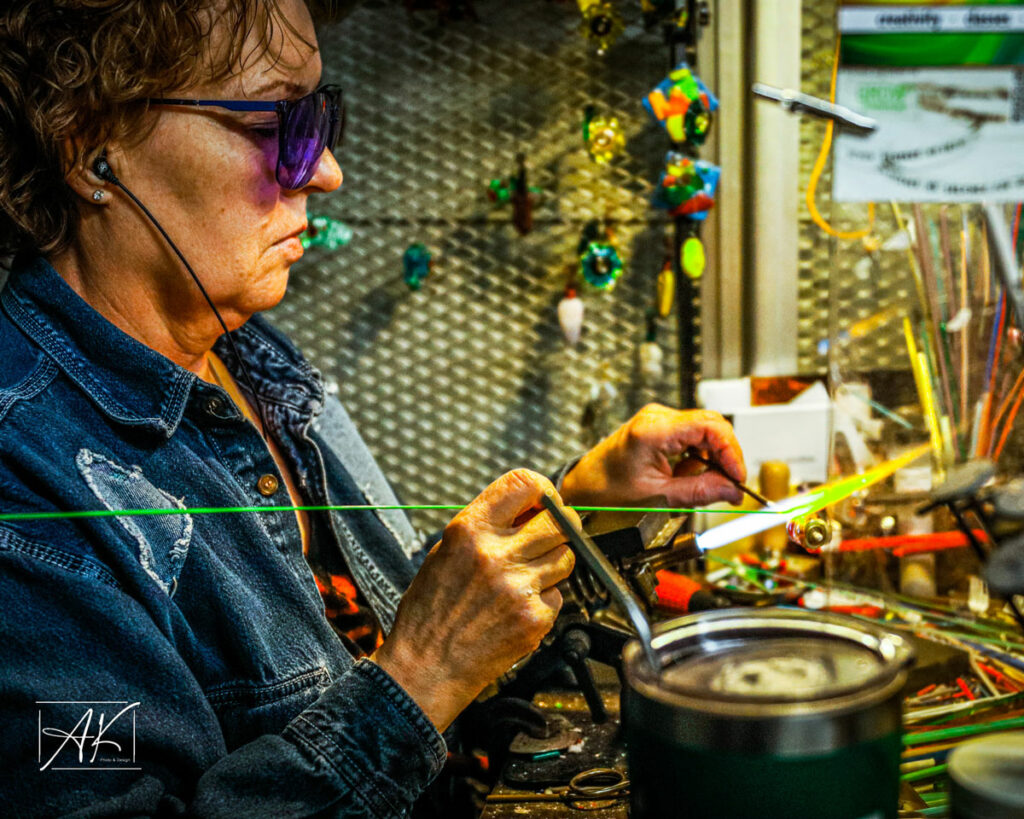 Margie Ehlers
In the studio - by appointment only.
Hours subject to change. To ensure artist availability, please email.
My favorite artistic pastime is lampworking.  Lampworking is a type of glasswork using a torch primary to melt glass. I love playing with fire and glass to create unique items. Using found objects with my lampwork glass beads is my latest passion.
As a member of Midwest Lampwork Guild/MLG, we love making glass beads for Beads of Courage.  A program for hospitalized children with serious/chronic illness.  Beads of Courage provides the kids with hope, healing, and a way to tell their stories.  Omaha Children's Hospital is one of our favorite charities.
I have been involved with Art in the Bag since it was created/started by Kelli Sweet in 2008.   It is annual event that raises money for Beads of Courage since 2012 at Hot Shops Art Center.
The Midwest Lampworkers Guild is also involved in creating Dream Beads for the kids at Omaha Children's Hospital.  Every child is given the opportunity to design/draw their own personal 'Dream Bead".  Many times, this is very challenging and forces us out of our personal comfort zones.  It is truly a MLG group effort.
Photo by AK Photo & Design