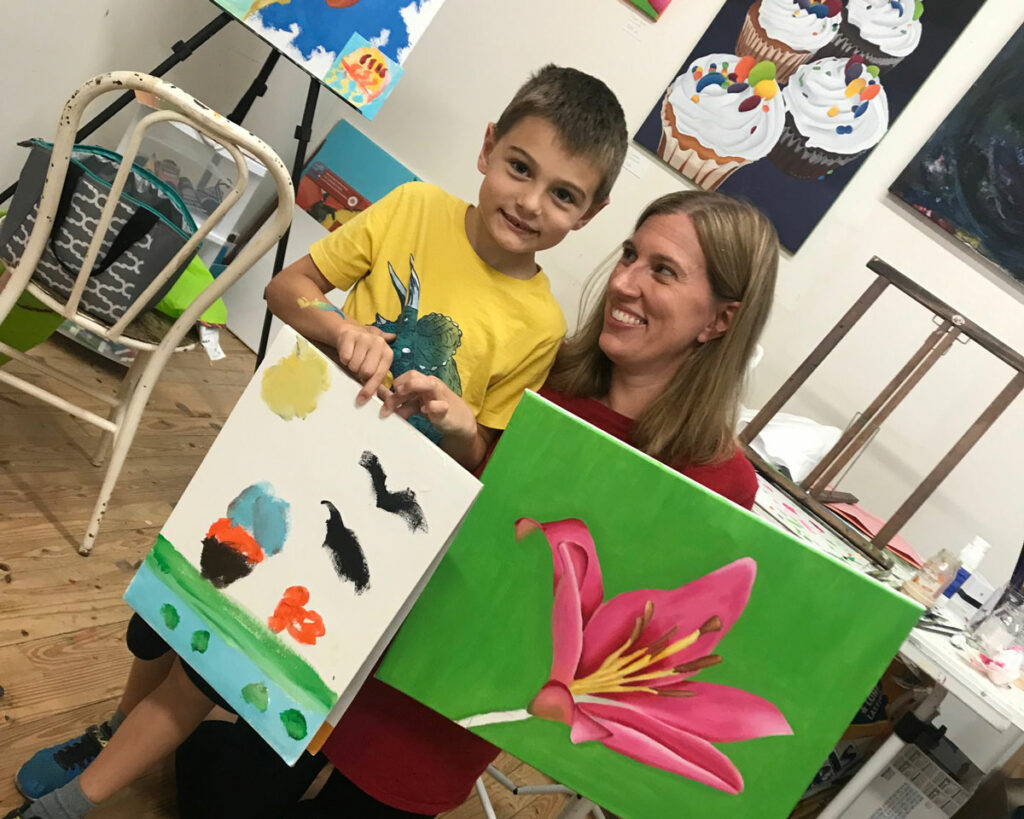 Jennifer Maginn
In the studio - currently by appointment only.
Hours subject to change. To ensure artist availability, please email.
There are 10 million colors a human can see, and I want to paint as many of them as possible! I have always had an itch to color – best birthday present was the Crayola 64 box of crayons and a caddy to store them. I turned to paint in college and found that oil is my medium of choice, but I still love to play with acrylics. I enjoy how colors blend together and how you can layer the paint to create outstanding images. I delight in playing with paint and the different mediums to create new illusions on the canvas. Experimenting and trying new techniques is interesting and where I love the creative process. I get my inspiration from nature and all the wonderful colors that are out in the world. I tell the story of what colors want to say.