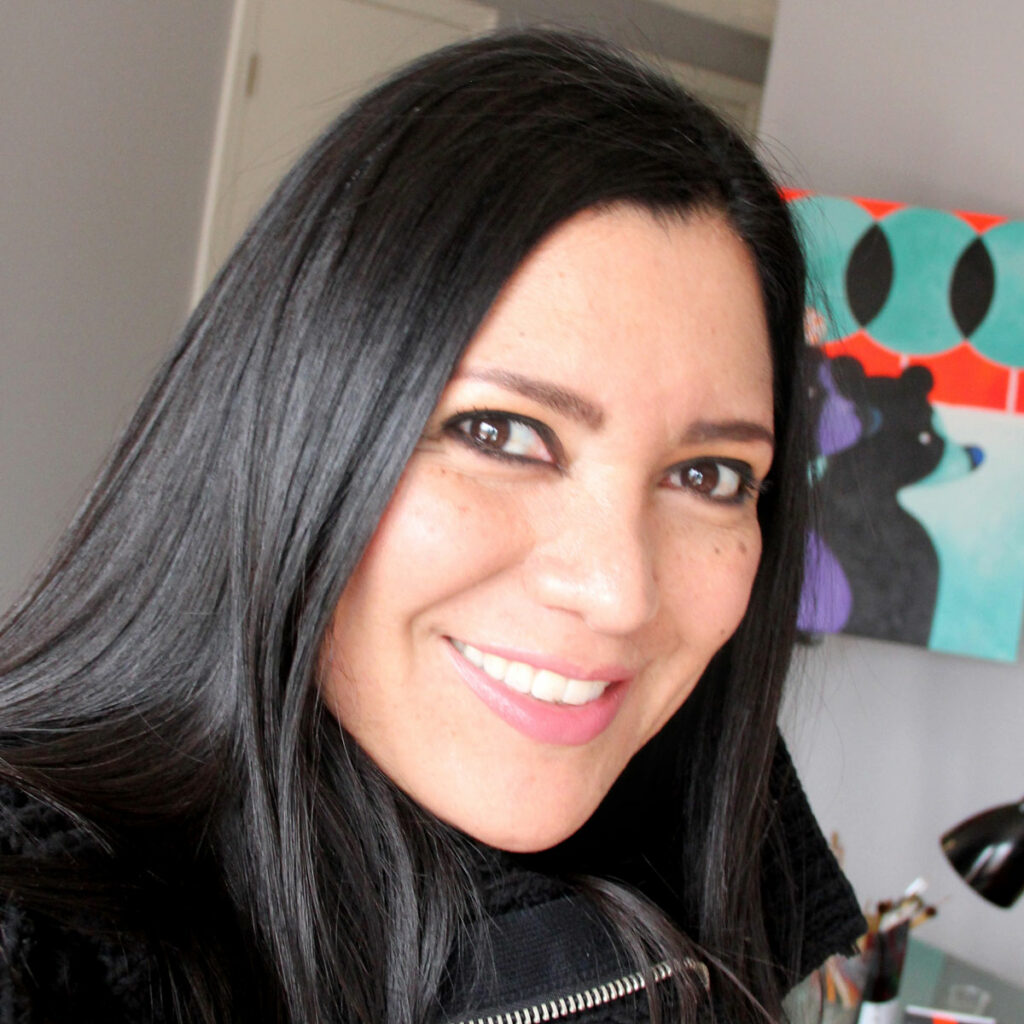 Ilaamen Pelshaw
In the studio - Mon. - Sat. 10 a.m. - 2 p.m.
Hours subject to change. To ensure artist availability, please email.
Ilaamen is a Latina artist and illustrator born in Guatemala, a visual storyteller who explores elements of everyday life in a colorful and cheerful way, often focused on kindness and inclusion. Pop Art and the New Contemporary Movement influence her art.
She mainly works with acrylic paint, graphite and digital media.
Since 2015 Ilaamen has participated in more than 30 exhibitions in Omaha, Lincoln, Sioux City, Los Angeles, Santa Monica and San Diego and 3 local solo shows. Her art can be found in private collections around Europe, Asia, Africa, and Central America.
• Selected as the Omaha Summer Arts Festival Featured Illustrator for 2 consecutive years.
• One of the winners of the 7th edition of Latin American Illustration by AI/AP.
• Selected artist for the United States Department of State's Art in Embassies program, with the piece "United We Live" being displayed at the US Ambassador's residence in Kampala, Uganda.
• Featured in Singulart Magazine from Paris, France as One of 7 Illustrators to Watch.
Ilaamen was part of the Artist Inc. Cohort in 2018 and Alternate Currents 2021.