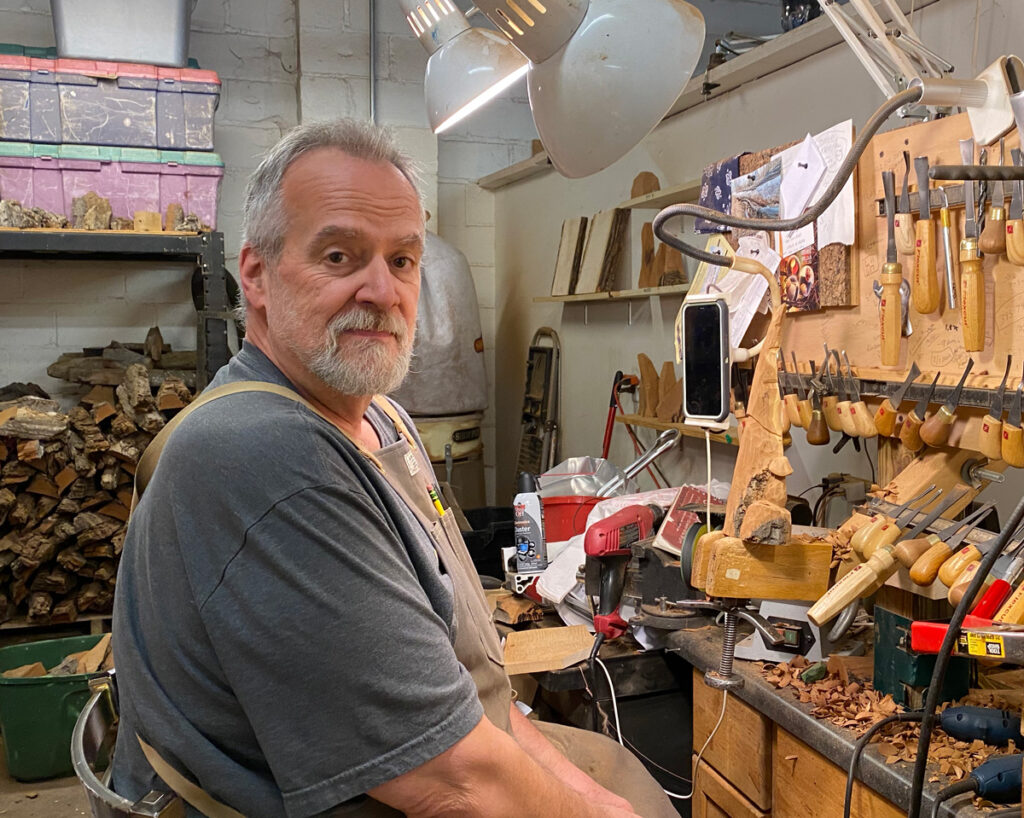 Greg Macdonald
In the studio - Mon-Fri., 10 a.m. - 4 p.m.
Hours subject to change. To ensure artist availability, please email.
My name is Greg Macdonald. I have been carving original Holiday Folk Art for over 30 years!
I show and sell my work at art fairs across the Midwest and here on Etsy. Santas, Halloween characters, Uncle Sams and Angels are some of my favorite subject matter.
My material of choice is Cottonwood bark which is gathered from those fallen 100 year old giants!
I enjoy helping a part of them live on in my art work and at the same time creating family heirlooms to be passed down through the Holidays.