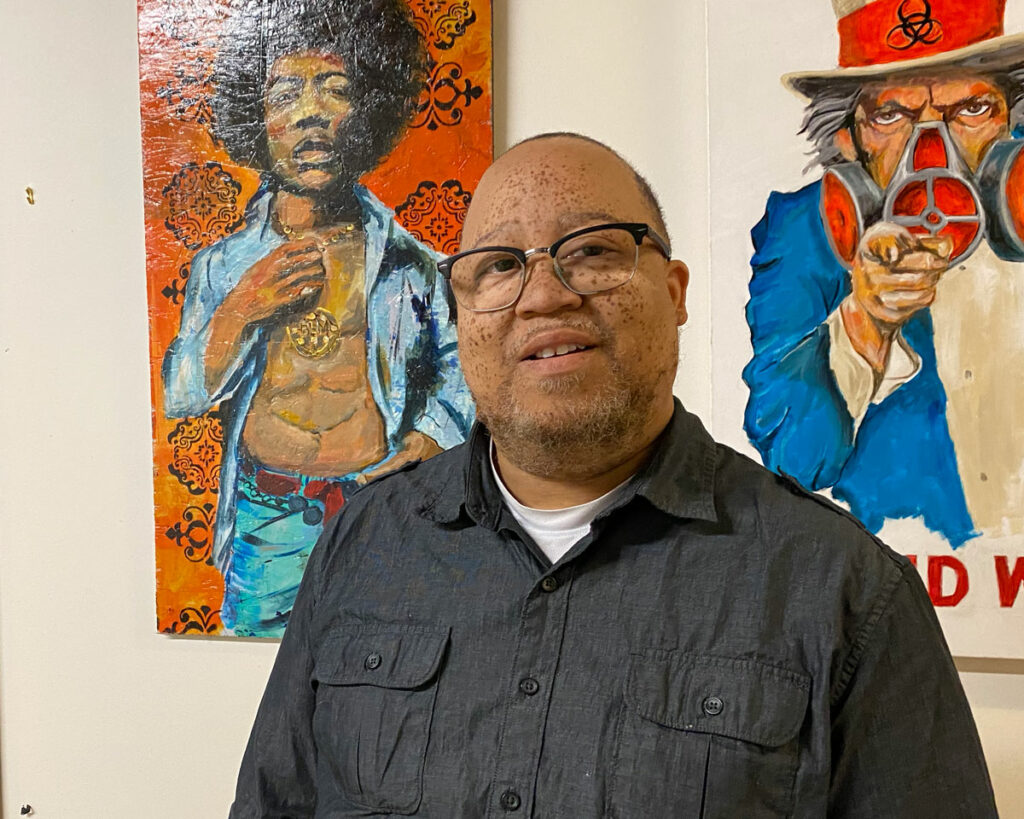 George Garrett III
In the studio - Monday, 4-6 p.m. and Friday, 2-6 p.m. or by appointment.
Hours subject to change. To ensure artist availability, please email.
Since 2013, I decided to pick up painting again after 20 years of keeping it mostly on the shelf. I started my art journey and was accepted in the Old Market Gallery in downtown Omaha that next year. After a few years I decided to move to the next level and participate in art shows in the midwest as well local art shows in Omaha.
I am also a member of Landlock Gallery. I currently run an art center for emerging artists called Cali Commons, located at 518 N 40th Street here in Omaha.
I currently paint with acrylic, airbrush and mix media. I like to use upcycle objects like cardboard and wood. I like to call my style of painting and design "Urbanistik".
My goal is to create an environment that will allow those that are looking to become artists to emerge and go as far as they want to go with their creativity. My belief is art matters and is relevant.