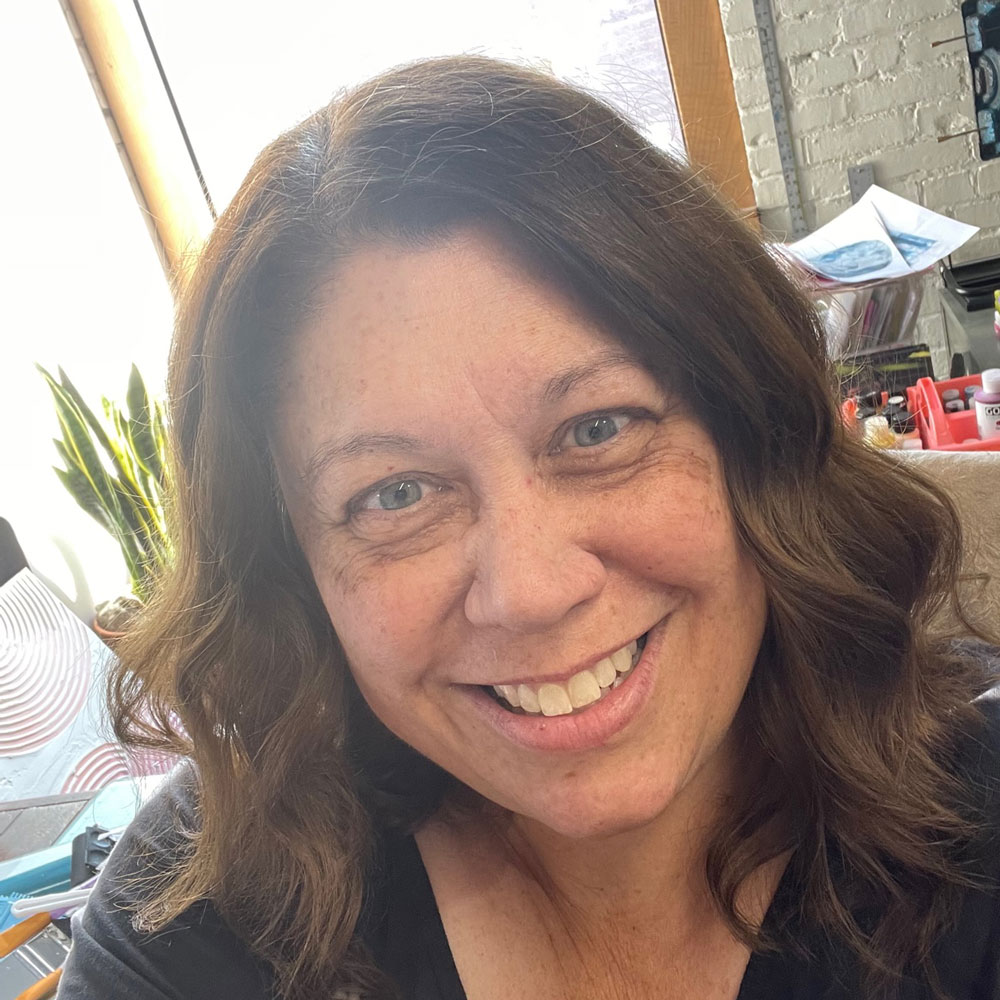 Cindi Brusse
In the studio - Tues - Fri, 1-6, Sat-Sun 11-5
Hours subject to change. To ensure artist availability, please email.
I grew up in a "crafty" household, learning all sorts of arts and crafts from my mother. My mom was a big reason I am the artist I am today. She encouraged me to start sewing when I was in elementary school. And from that was born a life-long love of sewing and art. I took all the sewing classes available to me during Junior High and High School. That love of sewing and fashion led me to New York City after High School. I studied Ladies Tailoring and Patternmaking at The Fashion Institute of Technology and worked in the many ateliers and sewing rooms of New York Designers.
In New York, I also discovered my love for teaching. I taught sewing classes in many venues over the years. When I moved back to Omaha, I wanted to bring that love teaching here.
Over the years I have also taken my love of art and creating and revived my love of Printmaking and Mixed Media art. I have been printing using a Gelatin plate for about 5 years and teaching for the last three. My art includes paper, fabric, paint, photography, and stitching. Themes that I like to explore in my art are issues of women and their experiences growing up in Omaha or the Midwest and Midwestern community issues.